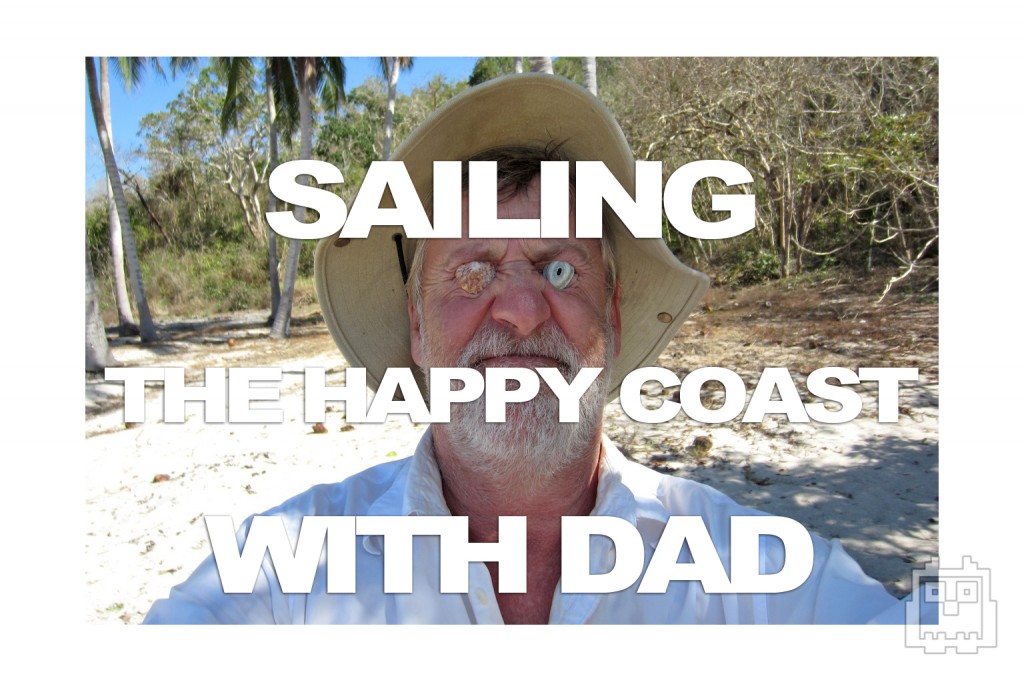 If you were to make a graph, where age is the x-axis and parent/child animosity is the y-axis, you would get the most perfect bell curve a TI-86 calculator could produce. Everyone's bell curve is a little different in size, but it's ultimately the same in shape. I am 26 years old and have finally started rebuilding the harmony with my parents, my dad especially. As much as I would like kids, knowing that one day they will despise me makes for effective birth control – even if I know they will eventually come full circle. Seeing that I was on the downward slope in the "parent/child animosity" curve, it seemed like a perfect opportunity to expedite my progress and get one of my parents to crew aboard Panache.
I have always been my mother's son. We just think alike. So my dad was the obvious choice to bring along because our relationship needed the most work. In the infancy of planning this trip, my father always seemed to be envious but verging on jealousy. He never said this directly, but I could tell. He had done his fair share of sailing, nothing offshore or even coastal, but he had sailed nonetheless. Inviting him aboard was like hitting two birds with one stone; I'd get both the quintessential father son retreat and competent crew. It was also an opportunity to share my wonderful experience with someone who helped create it.
When I broke the news to my friends they had to pause and compute what was just said. I received varying responses from "I think I would end up killing my father. Slowly." to "Oh, that will be great!" I landed somewhere in the middle of the two extremes, but it started making me second guess the whole thing. This could really turn ugly. It could poison what relationship I do have with my dad. Those thoughts were always short lived and, for better or for worse, I knew that in the end I would be glad we had the time we did aboard Panache.
My buddy Ben from the boat formally known as Jace (now Knee Deep) had a very similar trip with his father. I heard about this trip back in San Diego, before the Baja Ha Ha, so I guess the idea of sailing with my father was planted early on and finally manifested itself. Ben described the experience as an opportunity for both parties to say everything they needed to say; a venting session that would allow movement through the rough part of the bell curve. He described the trip as having some good parts and lots of bad. But in the end, he felt it was ultimately beneficial. That's what I wanted.
The first day my dad, Steven, arrived, we hit the ground running by jumping on the bus to provision and copy some charts. After wasting 3 hours slugging around Puerto Vallarta trying to find an appropriate copy center, we abandoned the charts and strolled through the aisles of a nearby supermarket. Provisioning in the past was simple; my crew and I would roam through every aisle and pick out items from a general list, as well as food stuff that can't be ignored, i.e., Doritos. Food discussions blossomed, and the cart filled with food. Simple. However, shopping with my dad was anything but easy. Everything had to be a discussion. As I put a small bag of flour in the cart he asks me in a clearly condescending tone "So what's that for?!" Do I really need to explain the uses for flour! I guess so. I bit my tongue and told him it's mainly for breading fish. "Oh," he replies as if not satisfied, "Is there another SMALLER bag?" I told him there wasn't, that this was the smallest one, and this ended the conversation. We did this for the entire shopping trip. I noted his complete disapproval of a box of cookies and stored this ammunition for the exact moment he started snacking on them. This was war! To give my dad credit, it was a travel day, it was hot as hell and we had been bouncing around PV with little to show for it. I give him a hard time, but that's what sons are for.
With the boat topped off with food, fuel and water, we set sail for our first destination as captain and crew. Our first stop was Yelapa, an old village on the south end of Banderas Bay that boasts being completely cut off from everything by the thick jungle. Beautiful, yes. Tourist trap, double yes. The rough anchorage relies on expensive moorings policed by rude panga drivers. The jungle was nice to walk through, and the waterfalls that trickle into the bay were some serious eye candy, but I just couldn't shake feeling like the locals just didn't want me there. When we had lunch, the waiter tried to overcharge us for everything we ordered, and if it wasn't for Nicole, this guy would've gotten away with it. I was over Yelapa. I was ready to leave. So Panache, Bella Star and Ventured—cleverly coined Belvenache—all departed Yelapa right before dark and headed towards Chamela. (I'm not sure who came up with the name Belvenache, but it materialized somewhere in La Cruz and came in handy when one boat was trying to hail the other two over the VHF radio. We were a mafia; a force to be reckoned with.)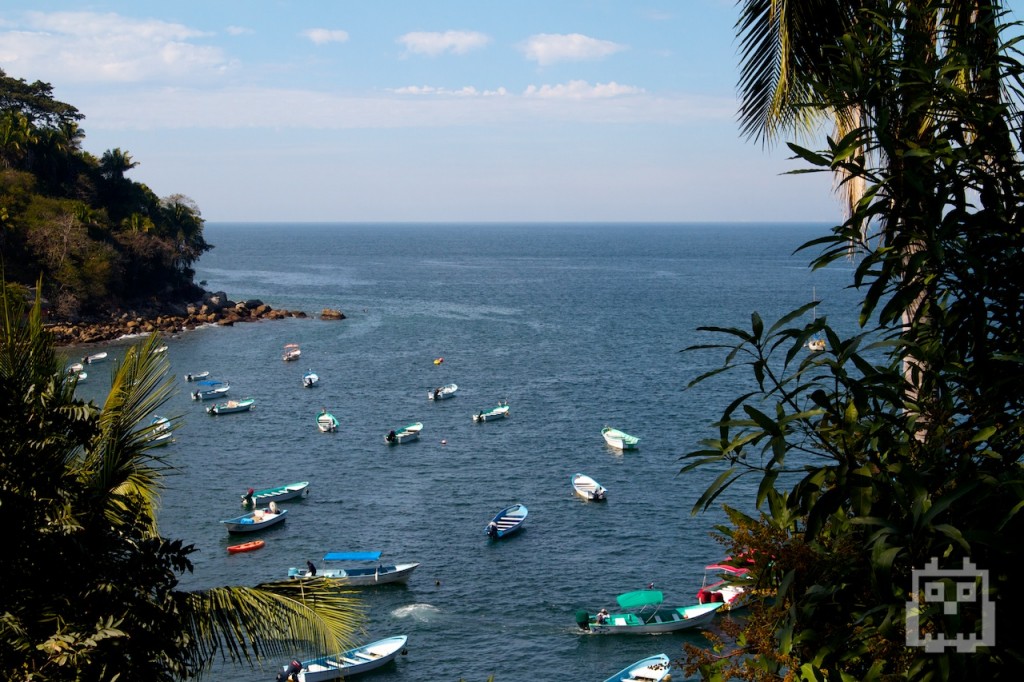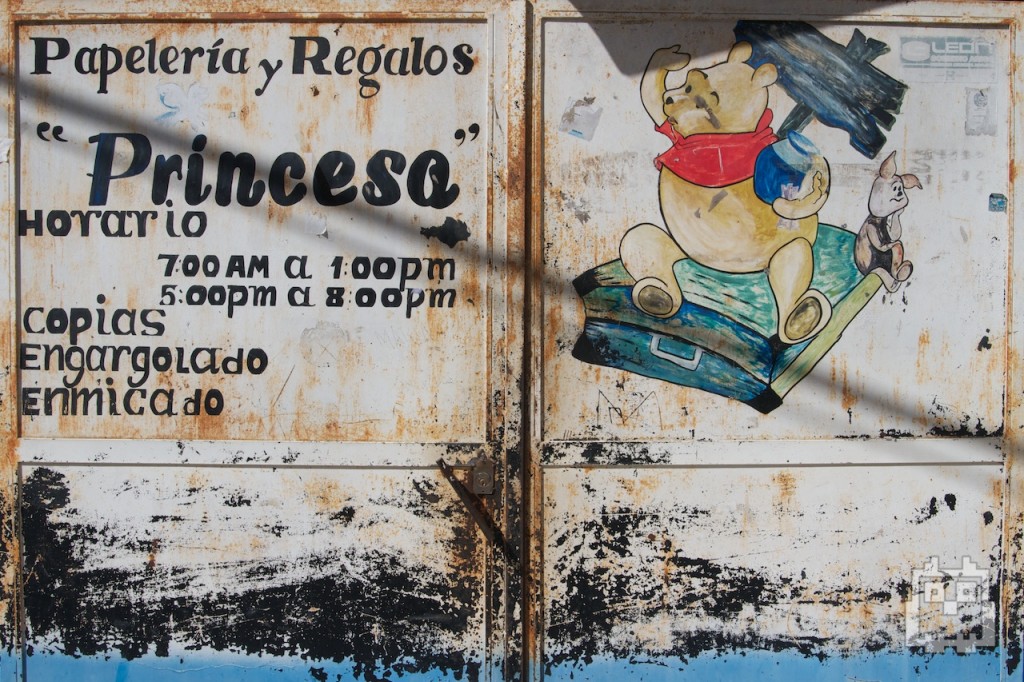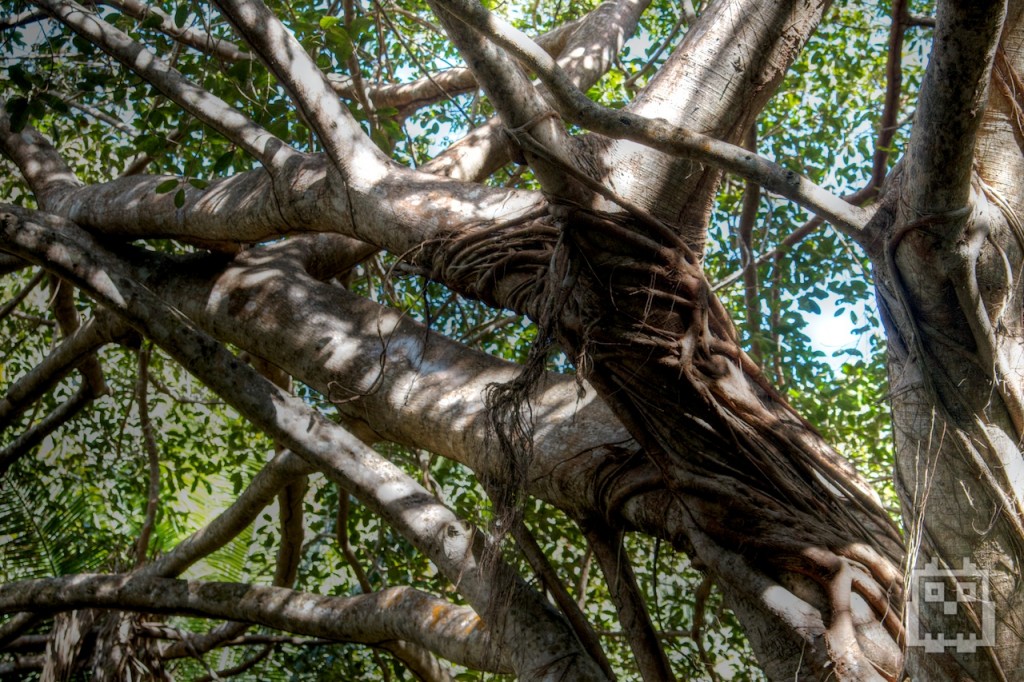 I really was looking forward to sailing with my dad and showing how capable I was as a captain, and Panache as a boat, but the wind wasn't in our favor. My engine isn't impressive or fast, which made for a very slow, painful passage. The lack of forward momentum made for a rocky ride, and my dad got sick. It was a rough start with the only glimmer of happiness brought by two sexing turtles. Sorry, but I wasn't quick enough to take a picture.
The lumpy ride was redeemed a bit when we pulled into the awesome anchorage at Chamela. It was calm as cream, protected by several islands smattering the huge bay. They begged to be visited. After poking around the town and exploring a collapsed hotel, we headed for the most central island to go snorkeling and set up a beach bonfire.
Once settled on the beach, everyone crammed sardine style into Ventured's dinghy and headed for the south end of the island. When we found a suitable spot to anchor, I took the small steel-pronged anchor, swam down to the bottom and buried it with basketball-sized chunks of coral. The clarity was great, and the sea life was everywhere. The bathymetry of the snorkeling grounds was uneven with many peaks breaking the water's surface. If you squinted, it almost looked like a ruffled blanket. With swell pouring around the island, a strong current swiftly pushed and pulled everything swimming over the ocean floor. I spotted two octopuses that were quick to jet off and under rocks for protection.
After an hour or so of frolicking in the shallows, the group was bushed and ready for a snack. The Belvanache crew opted for a beach potluck for dinner. Panache didn't have much of anything appealing, so I decided to torment the surface-waters with my spear. I speared four Hawkfish, and my dad whipped up some amazing fresh ceviche. We turned out to be a good team in the kitchen. Under a full moon, a smorgasbord of food was laid out, a bonfire was blazing hot, and the Nicaraguan rum was flowing like MCA. I brought my slingshot for some healthy competitive sport. Drinking and slingshots are a tough combination. Between ricochets, trying complex trick shots and shooting at targets while people are setting them back up, the night became progressively dangerous. As the night went on, the drinks continued and my shots (pardon the pun) got worse. The rest of the night was a little blurry/nonexistent in my mind.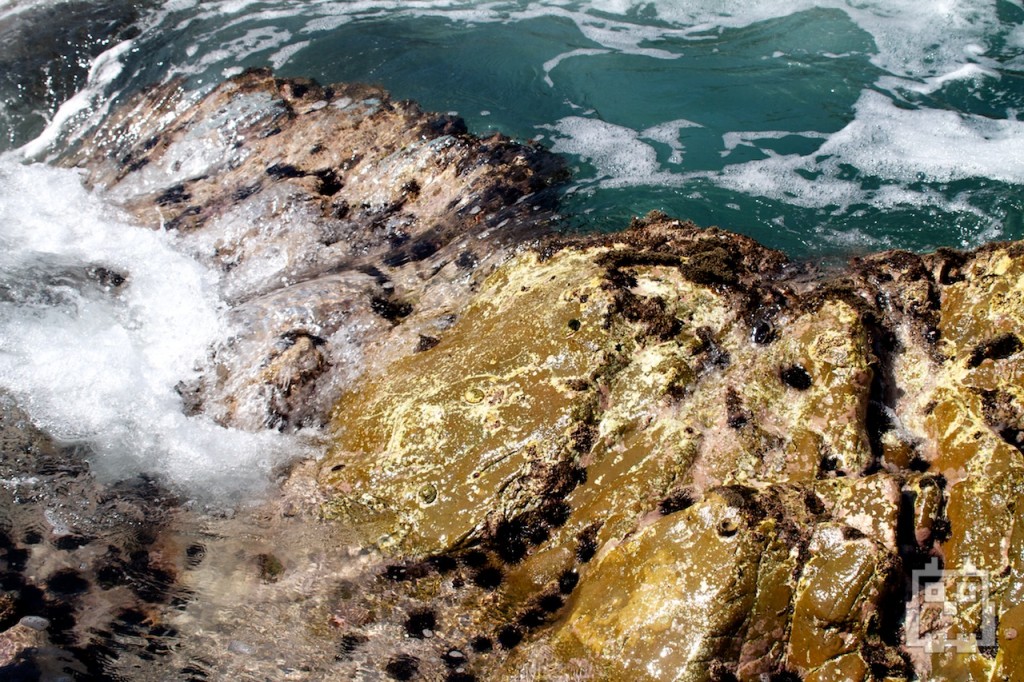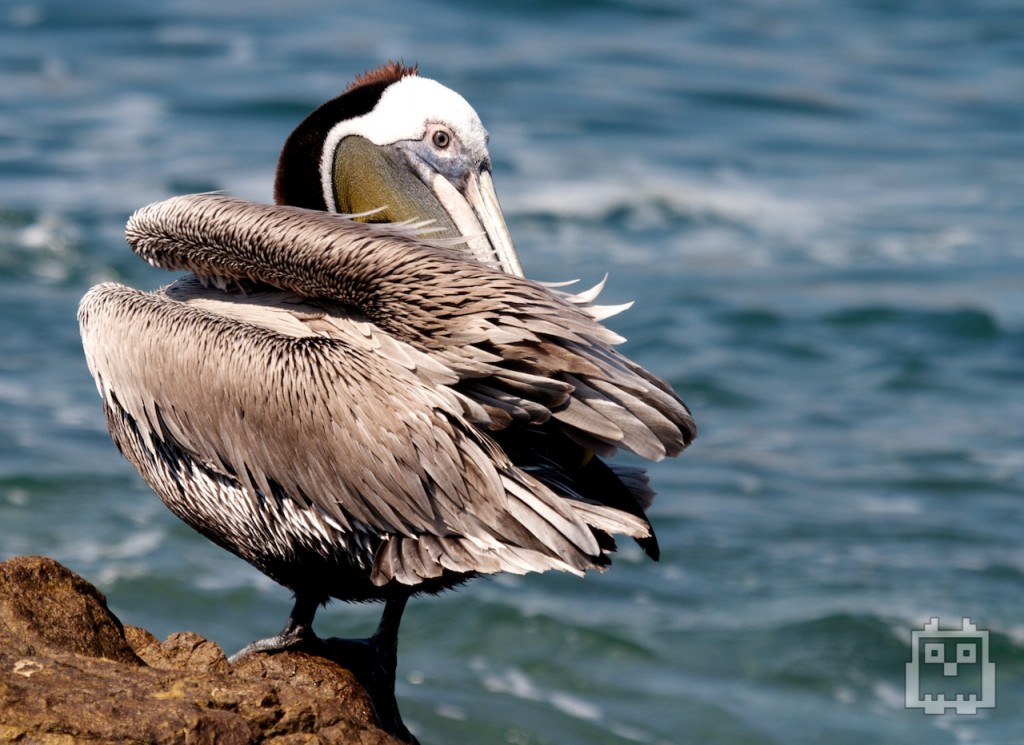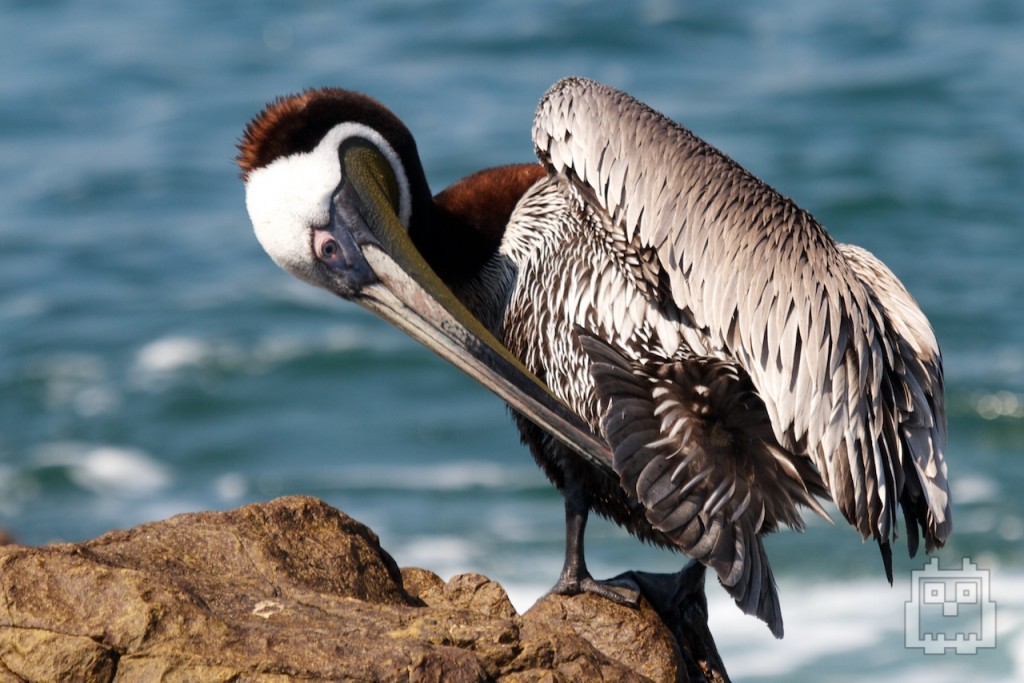 When I woke up, I had a terrible headache and a slight recollection of walking across fire. Turns out that was no dream. I did walk across the fire. Twice. I also threw Bella Star's expensive plush towel in the fire for no apparent reason. It was a successful bonfire that made the trip south that morning disagreeable. My father seemed to take my behavior the night before and my current physical state pretty well. I was surprised how understanding and accommodating he was. I guess only someone who understands the pain of a hangover can provide the slack necessary to someone who needs to recover from one.
Despite the hangover, we made it to Paraiso - a little nook inside a larger bay filled with rocky islands. The beautiful morning we had transitioned to a typical Pacific Northwest afternoon, and the anchorage was defenseless against the southwesterly swell, rain and wind. On the up side, the inclement weather gave me an excuse to sleep and fully recover from my hangover. I vowed to never drink again, but I have said that before and will do it again.
While I tried to sleep off my hangover, my dad kept me awake with the noisy single sideband radio. My dad is a HAM. Not the slang term for "Hot Ass Mess" or "Hard Ass Mother-fucker," but a guy who is involved in amateur radio. Don't be confused. My single sideband radio has seen limited use, but with my dad's presence, the little Icom-707 has seen more action than any other piece of electronics on the boat. I am just glad I installed solar otherwise my batteries would be fried. He spent an hour or more every day making contacts and delivering messages to my mom. It's a pretty cool tool to have, and makes Panache seem a little bigger. Between conversations with someone in Idaho and another in California, I was able to get several cat naps.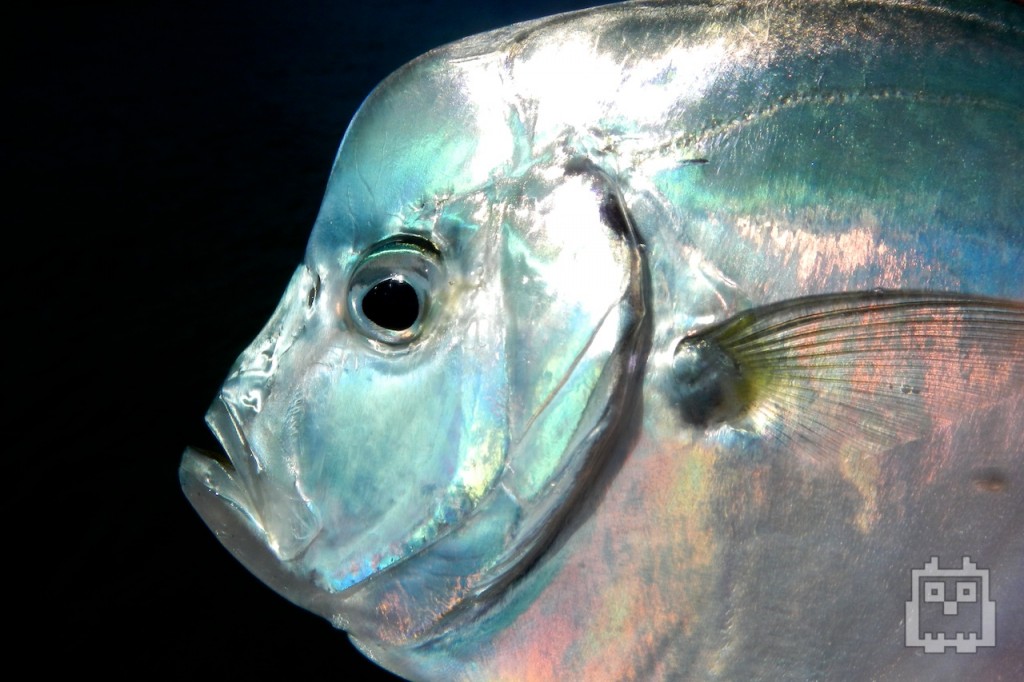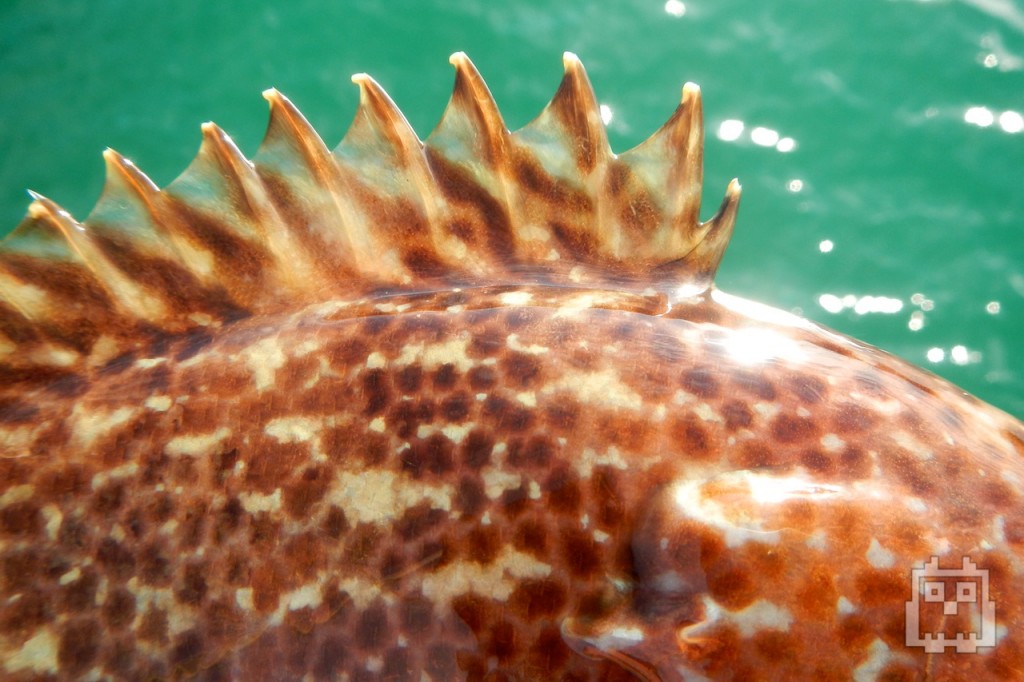 Once rested, the swell forced the boats of Belvenache to set a stern anchors. I was familiar with the concept, but my knowledge was all theoretical. Armed with a 30-pound Fortress, I motored my dinghy 150 feet towards the beach and heaved the aluminum fluke overboard with an air of confidence so any potential onlooker would assume I knew what I was doing. With the secondary port winch, I sucked Panache in-line with the waves, making for a smooth stay in Paraiso. The stern anchor made all the difference. But one night here was enough, so in the morning we pulled both anchors and got underway for the next anchorage, Tenacatita.
Tenacatita is a popular cruiser destination, for good reason; its freaking beautiful, has crazy good snorkeling and has an estuary you can motor your dinghy through! One thing Tenacatita doesn't have is enough people to support a morning cruisers net. Somehow this didn't stop people from trying. Every morning, the net would come on around 8am, it would wake me up, and I would have the pleasure of listening to the net controller jabber on with not a single sole responding. "Any emergency traffic... No reply. Any new arrivals... No reply. Moving on, any blah blah blah blah." You get the idea. The only real information that is communicated, is the daily volleyball and bocce game that rarely takes place. The estuary tour was fun, but with my dad driving, I couldn't help critiquing his technique. On the way out of the estuary, I drove, and the difficulty became apparent.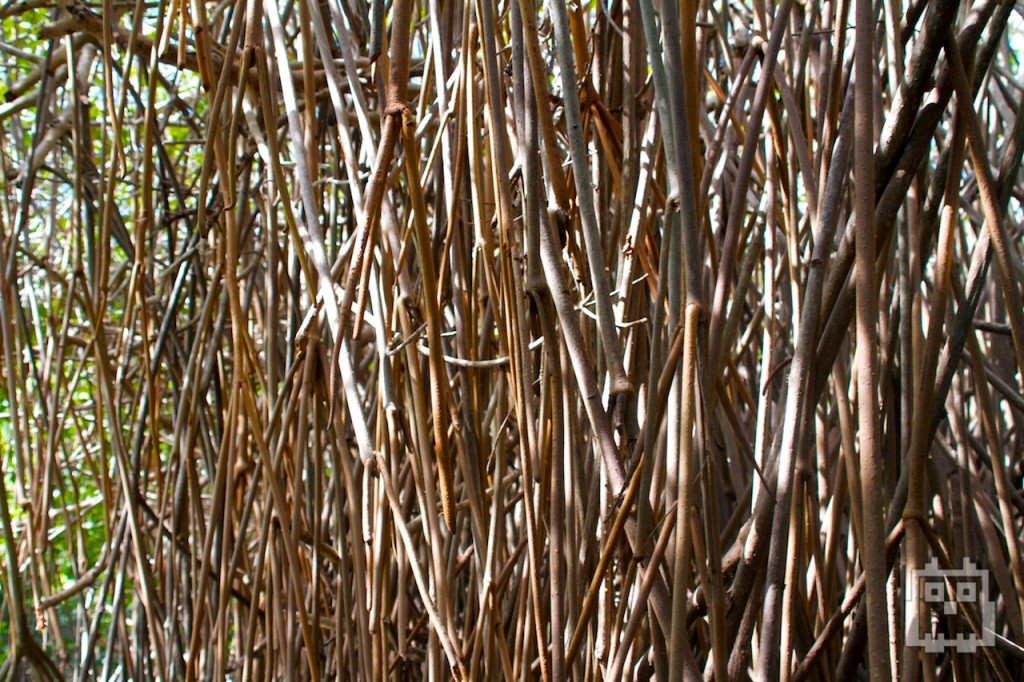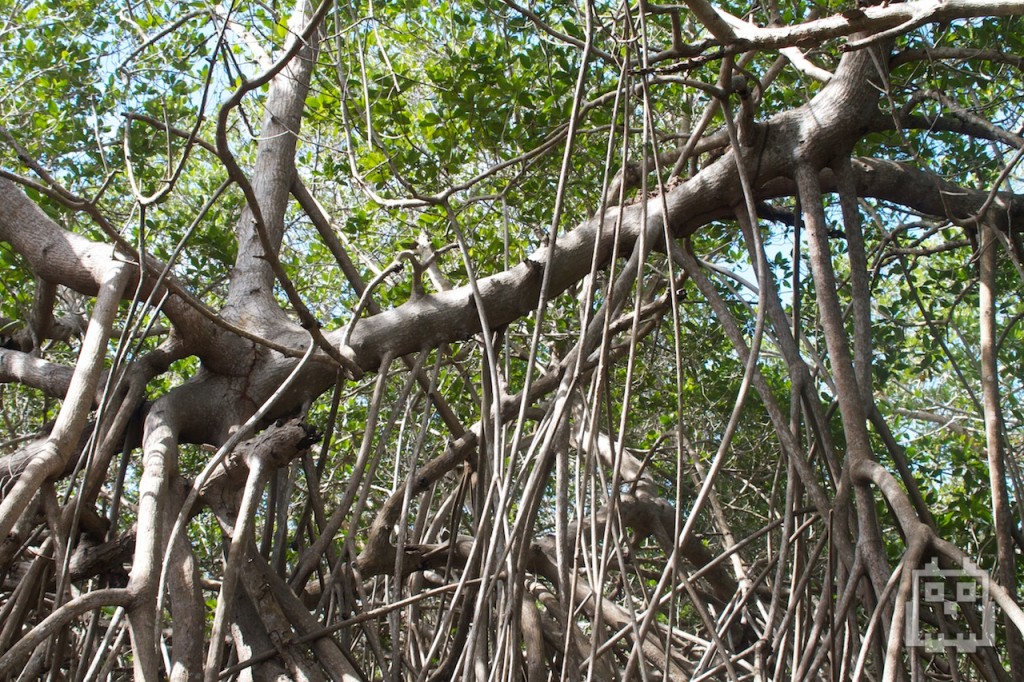 The hot weather was put on hold for a little rainstorm that ended up lasting all day. Around 3pm, my cabin fever was pushed to an all time high after several hours of listening to my dad on the SSB. Snorkeling was the escape. It might be raining, but underwater was wet anyway. With a wetsuit on, the rain above water wasn't even cold. The snorkeling was in fact amazing, but one of the reefs was wrapped in a gill net. The net must have drifted in during a bad blow. Several fish were still alive when I found the net, and I freed them promptly. Nicole helped me pull the net off the coral, and all our effort was compensated by a juicy spiny lobster that was kicking and screaming at the end of the net. I pulled the "finders keepers," rule on Nicole, and my dad and I enjoyed Lobster Pasta that night. With our bellies still full from the lobster, Belvenache, plus Knee Deep (we weren't sure how to add them into Belvenache), headed for Christmas Bay.
Sailing still was no good. Either no wind, or it was so light the sails would flop back and forth. We had been using an insane amount of fuel to keep up with the flotilla, and I was feeling extremely guilty. Until La Cruz, the sailing had been fantastic, but on this stretch Panache was lucky to be going 4 knots! The weather was anything but cooperative. A little blow in the morning and evening and nothing in between. Woof. When Panache finally saw wind it was during one of the shortest hops down the coast! Figures. Heading into Barra de Navidad, we kept a consistent 5.5 - 6 knots. We even raised the spinnaker and hit 7 knots. This exhilaration was short lived because we made our final tack into Barra and wrapped the spinnaker around the forward shroud. My dad wasn't a huge fan of the spinnaker. He thought it was pretty, and it sure made the boat speed up, but it was just too much sail area to handle.
My dad was ready for a break from the boat, so we decided to dock Panache at the local marina. Nobody was answering on the VHF, so we pulled into the first free slip that was available and started to gather ourselves for relaxation on terra firma. This plan turned sour when the marina tried to charge $2.60 per foot. This isn't the United States. Or Cabo! No wonder the marina isn't even to 10% capacity. Turns out the huge hotel owns the marina, and boats aren't their priority. I was able to get the harbormaster to level with me and admit that the prices were a bit ridiculous but that the hotel owner sets the prices. We pulled out of the slip, hit up the fuel dock and headed for the anchorage in the lagoon.
We were puttering along fine until the bow suddenly reared up, and Panache grinded to a halt. This happened while chatting with Bella Star on the VHF. "Ok, I am heading towards the anchorage... Oh jeez... Yep, I just beached Panache." This conversation received lots of attention from the anchorage. The thing about Barra, and especially the anchorage, is that it is total crap, and you need some pretty solid waypoints to enter and exit. I knew this, but was so preoccupied with the marina debacle that I forgot to input the points into the plotter. Now I was stuck on a sandbar on an ebbing tide while tourists took pictures of Panache in passing pangas. Steam was coming out of my ears. My dad and I had to move quickly before our circumstance got worse.
My dad put the fluke anchor out as far out as we could, and we were able to winch ourselves off the sandbar. But it took running aground two more times and having my dad run out of gas in the dinghy before we were safely anchored in the lagoon. Aaron told me you need to run aground three times before you are a real cruiser and that it was convenient that I took care of all three in short order. Thinking on the bright side, I guess I don't need to scrub my bottom as much when the time comes. Believe me when I say we followed those waypoints when leaving Barra.
My dad and I ended up leaving Panache in the anchorage and getting a reasonably nice and cockroach-free hotel room. Barra had enough restaurants and young people to keep Belvanache interested for a full week. It was a great stop, and the charm of the town definitely overshadowed the stress of beaching Panache. I particularly loved the panga water taxi service that ran 24 hours, the French Baker who delivered fresh French things to the anchorage every morning and the raft up Knee Deep, Ventured, Bella Star and I had. If you are headed down the coast, I would stop. Just be sure to get those waypoints. I would also keep your dinghy and stern anchor ready 🙂
Our next anchorage was supposed to provide phenomenal snorkeling but provided little visibility. We tried a bonfire on the beach, but it was cut short after a scorpion tried to join the party. Everyone was more occupied with the ground after that. The real name of the bay was Ensenada Carrizal, but we just called it Scorpion Bay after that.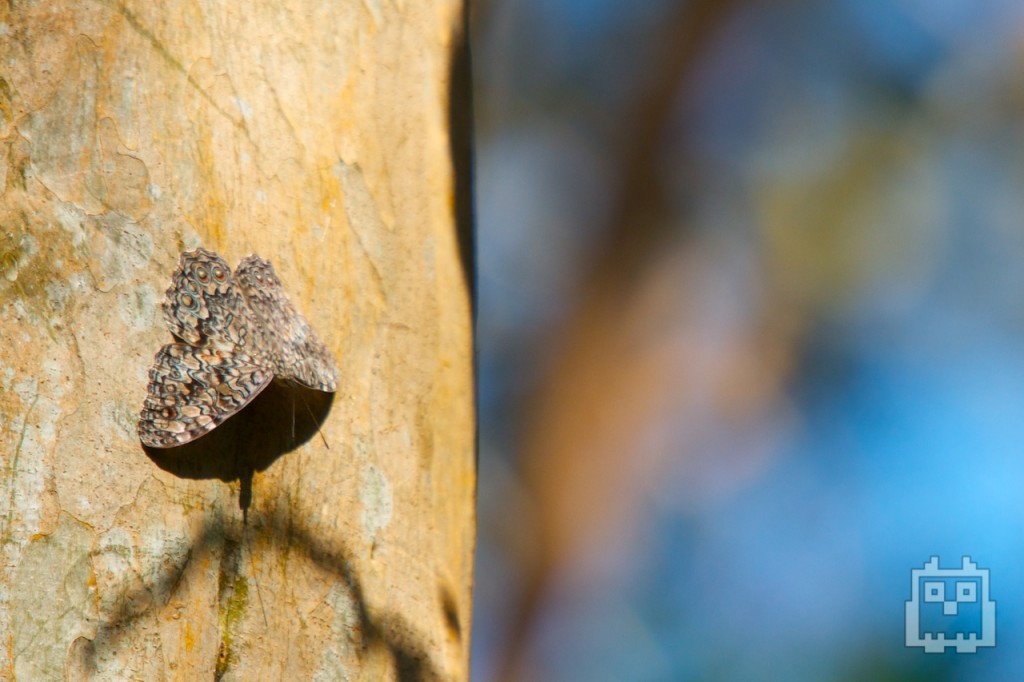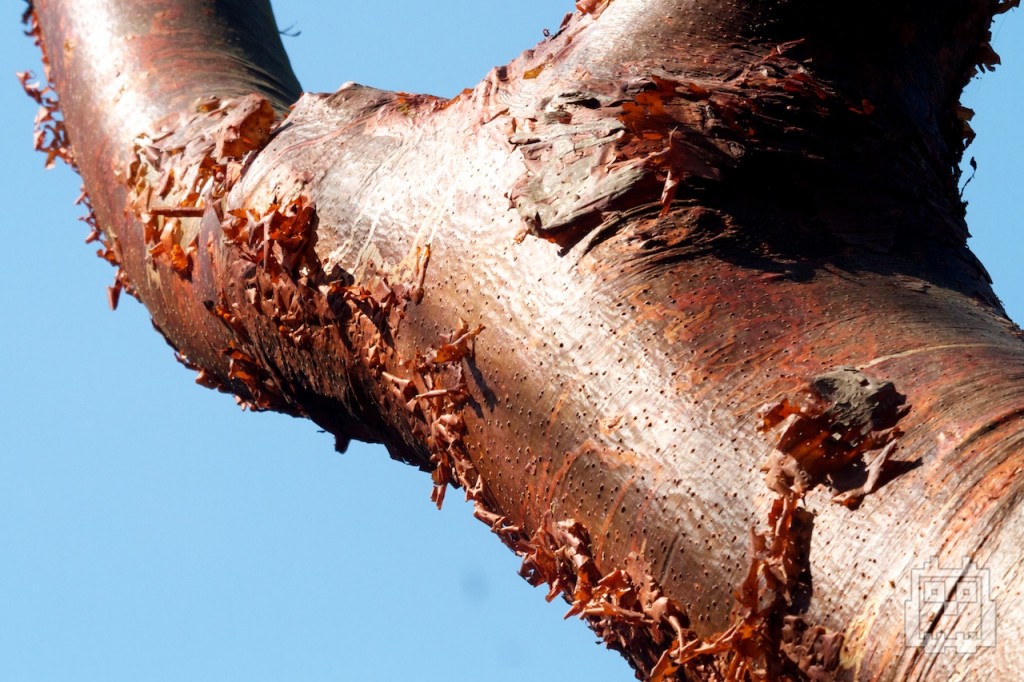 On the way to Las Hadas from Scorpion Bay, my dad informed me he was going to fly back to the States. He was burned out and ready to go home. He had spent almost a full month with me, covered almost all the expenses and was a great sport considering the wind had been terrible. Panache is a working boat that requires lots of physical labor. It is taxing for a 26-year-old, and it's awesome that my father was able to keep up. I understood and wasn't sour, but I was sad to hear the news. After processing the conversation, I needed to cool down by dragging myself behind Panache like a huge fishing lure.
I tied off a line, looped it around the winch and started to repel into the water. To my surprise, the winch drum popped off and both the drum and I flew into the water. People say time slows in instances like this, and they are right. I even tried to catch the drum on the way down. I'm glad I have secondary winches, but Jebus, this is not an external cost I want to deal with. I hung onto the boat for a moment to let my loss fully sink in. My dad was recording the whole thing and you can watch the Human Lure Fail in all its glory below.
The marina at Las Hadas had nothing but Mediterranean mooring – the equivalent to parallel parking in the boat world. The anchorage was good enough, so we didn't bother. Essentially, Las Hadas was a classy hotel built on a hill. Pool with a swim-up bar, internet, restaurants, spa, the whole shebang. After several days of lounging around, and sourcing my new winch, it was time to say goodbye to my dad. It felt like an abrupt goodbye. No tears, but a breathtaking bear hug and he was off. I think we were both ready to move on, but I was disappointed to see him leave. The trip itself, represented progress with our relationship. By simply going on the trip, my father was acknowledging I was an adult worthy of making decisions. Being on my boat, and having to take direction from your son takes lots of maturity. Despite all the bickering, we both found a new respect for each other. If you are reading this dad, know you always have a spot on Panache.
Separation was the theme of Las Hadas. Not only did my father go back home, but Ventured was planning to head back up north to the Sea of Cortez. It is hard to say goodbye in bulk. I have never been good with goodbyes, but this was a little different; the friends you make cruising, for whatever reason, are closer. You are all in the same frame of mind, doing the same things. Simply put, it's an intense bonding experience that breeds close friendships. Jenn and Erlin (and their evil cat, Minion) hail from Seattle, so a reunion is not completely out of the question. Our paths will cross again.
It was official. I was not going to be alone. I would still buddy boat with Bella Star, and Knee Deep, but sailing solo was going to test my prudence, knowledge and judgment. When do I go to bed, and how do I make going to bed safe? What would happen if I fall off the boat? I had questions, but they could only be answered on the water.